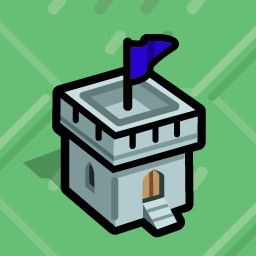 Newbie nobles will find these a great launching point for attacks into surrounding lands. Remember, it's not the size of the castle, it's what you do with it that really counts.
Attack Range: 4
Attack Damage: 60

24,000 health
Cost to Build
Edit
Wood: 360 000
Iron: 80 000
Rebuild Costs
Wood: 180 000
Iron: 40 000
Ad blocker interference detected!
Wikia is a free-to-use site that makes money from advertising. We have a modified experience for viewers using ad blockers

Wikia is not accessible if you've made further modifications. Remove the custom ad blocker rule(s) and the page will load as expected.